August is Women's Month and the Women and Girls Commission of the Western Cape Provincial Sport Confederation (WCPSC) is keen to do their bit to advance women and girls in sport.
Sunette Marais, chairperson of the Women and Girls Commission and an executive member of WCPSC, says their project for August is to reach as many women as possible and a focus point would be the empowering of administrators. They will have a Zoom workshop on 19 August where sponsorship and media and marketing would be on the agenda.
Sunette said that women need to be more confident in their own abilities and be self-assured enough to approach potential sponsors for sponsorships. The goal of this workshop is to equip them with the necessary skills to be able to go about acquiring sponsorship in the right manner and also to give them the skills to market their organisations.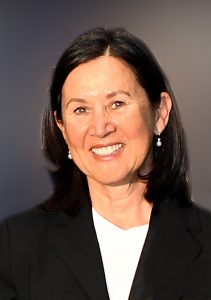 A psychologist, Debbie Alexander, will be in attendance to guide the women on how to tackle challenges in sport, as there is a feeling that women need a mind shift in order to progress. Alexander served as the President of Triathlon South Africa (TSA) between 2009 and 2016 and as vice-president between 2007-2009. She served as a member of the SASCOC High Performance Advisory Committee and the Medical and Anti-Doping Commission as the psychology representative.
She is the 1st vice-president of the African Triathlon Union (ATU) Executive Board and in 2016 was re-elected to the International Triathlon Union (ITU) Executive Board Member where previously her portfolios included the para-triathlon, coaching and technical committees. Prior to that she served on the ITU Para-Triathlon Committee. She represented both TSA and the ITU in numerous capacities nationally and internationally from attending the SRSA National Sports Indaba to being on the Competition Jury for Triathlon at the Rio 2016 Olympic Games. She has a string of qualifications behind her name including a PhD in neuropsychology/sport, she is a Clinical Psychologist by profession and works in the health sector and academia.
The Women and Girls Commission has been tasked with the empowerment and increase of women in management positions and the growth of the sport among young women in particular.
All women representatives of WCPSC and the district federations are invited to the meeting.