Netball Western Cape is continuing with its planning for a full return to play even though there still is a lot of uncertainty about when the players will be allowed to return to full training in team context.
Bennie Saayman, president of Netball Western Cape, says at the moment they are busy planning for the Telkom National League – the first big competition hosted by Netball South Africa since the national lockdown brought about by the Coronavirus brought a halt to all competitive sport.
This year the Western Cape will have two representative teams in the competition, the Southern Stings and the Tornadoes. The Stings finished second the past two years and Tannie Bennie, as she is commonly known, hopes for an even better performance this year.
As the WCPSC we are excited about the prospects of both teams at this tournament. We have some talented players in the Western Cape and we are certain that they will do us proud. We have already seen a number of our athletes gaining Protea colours and they went on to represent our country with distinction at international level.
Western Cape and KwaZulu Natal are the two provinces who are allowed to enter a second team this year. The Tornadoes will be competing in the B Division and Tannie Bennie is confident that they will win that section and move up to the top division next year.
The Telkom National League will be played in Bloemfontein from 14-28 October.
But having a tournament over three weeks comes with its challenges and Tannie Bennie is confident that Netball SA will deliver a safety plan to ensure the players and administrators stay safe and healthy. Everybody involved with the tournament would have to go into isolation before the tournament.
Many of our players will have to take leave and those who are self-employed will be away from their businesses, so we are grateful for the sacrifices they make to be able to compete at this level.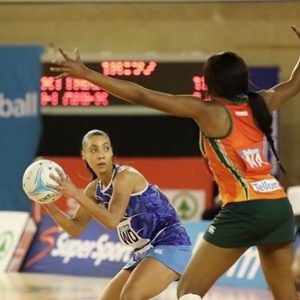 Lockdown is a difficult situation for all of us and we know there are strict protocols to follow and regulations to adhere to when it comes to competitions, she explained. The teams need to go into the isolation bubble and need to be tested before they can play.
We know that our coaches have only six weeks to prepare their teams to be court ready and it will be difficult to reach the high standards we know they are capable of, but we are certain that our players will be up for the challenge. At the moment we are waiting on Netball South Africa to give us the go-ahead to start training together in bigger groups but we are sure that in terms of physical fitness the athletes are in peak condition.
The latest feedback we got from NSA was that our application for a resumption of play is with the Department of Health for final approval. NSA is in constant communication with the Department of Sport, Arts and Culture and we are looking forward to some good news.
The young ladies are fit and excited and want to play so we are looking forward to start training and playing, which we believe will be sooner rather than later.
The national championship tournament for male players is scheduled to take place in November. The women's SA provincial championships are scheduled for Bella-Bella from December 6-11.
Tannie Bennie said she could not say whether any club netball will be played in 2020. She, however, said they have received permission from the municipalities to start training on the courts again and all the necessary Covid-19 protocols are in place there.
Good news is that things are functioning smoothly on the administrative front. Tannie Bennie says they are using online meeting platforms to keep in contact and their Annual General Meeting will take place in October.